Wuling Alvez Receives Best Value Car Award in Carvaganza Editors' Choice Award 2023
14 October, 2023
3 minutes read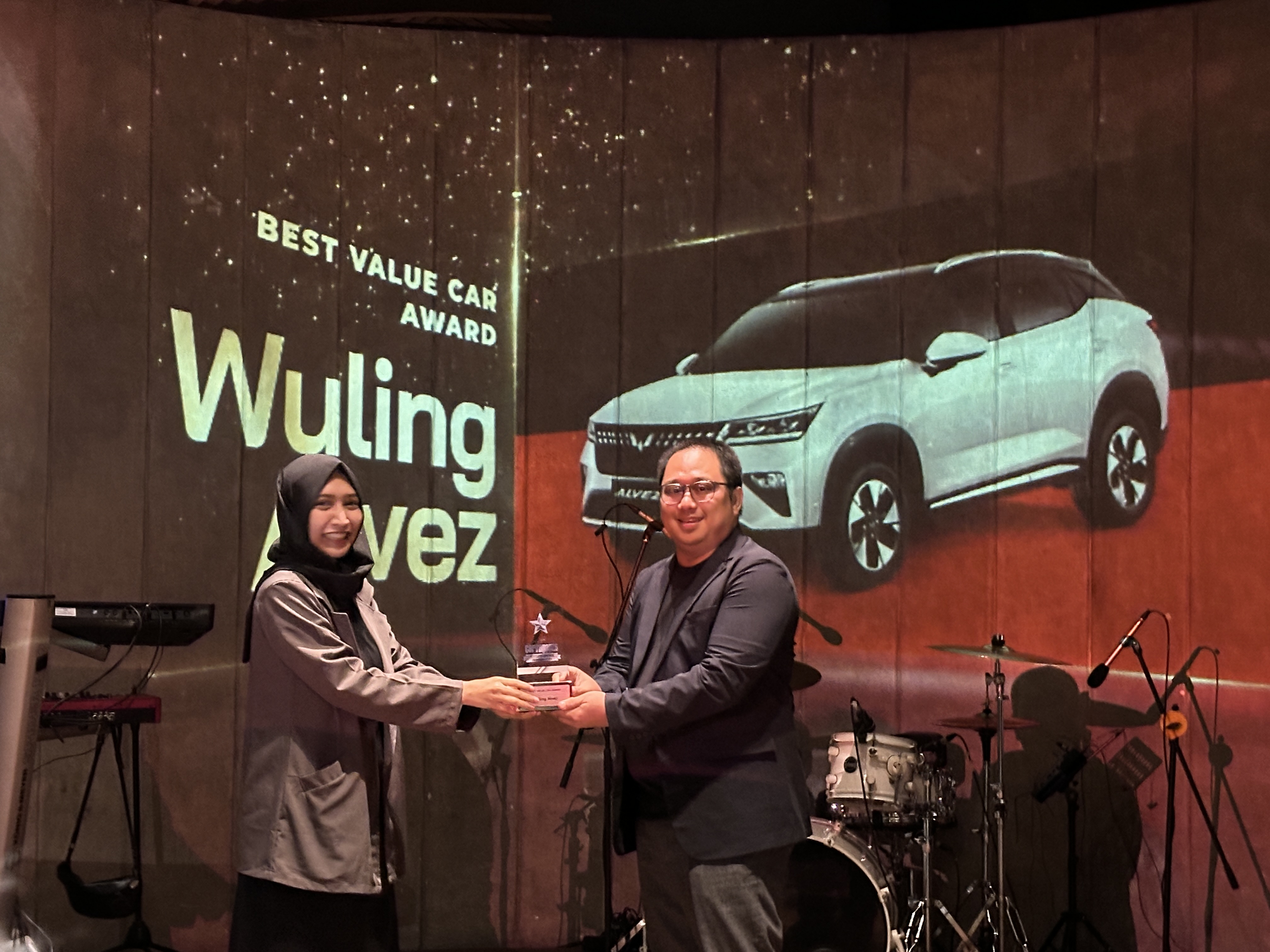 Wuling's first product line in the compact SUV segment received positive appreciation from Carvaganza.com journalists
Jakarta, 14 October 2023 – Wuling Motors (Wuling) through its first compact SUV, Alvez, successfully gained appreciation in the country's automotive scene. The compact SUV, which was launched in February 2023, won the Best Value Car Award in the Carvaganza Editors' Choice Award 2023 event which took place last night (13/10) at Boca Rica, Setiabudi, Central Jakarta, and was attended by various automotive industry players in Indonesia. Carvaganza Editors' Choice Award is an annual event organized by Carvaganza.
"Thank you for the Best Value Car Award from Carvaganza that was awarded to Wuling Alvez, 'Style & Innovation in One SUV'. This achievement is certainly a motivation for us to continue to innovate in presenting products that are suitable and can answer the modern mobility needs of consumers in Indonesia, in line with the spirit of 'Drive For A Better Life'," said Brian Gomgom, Public Relations Manager of Wuling Motors.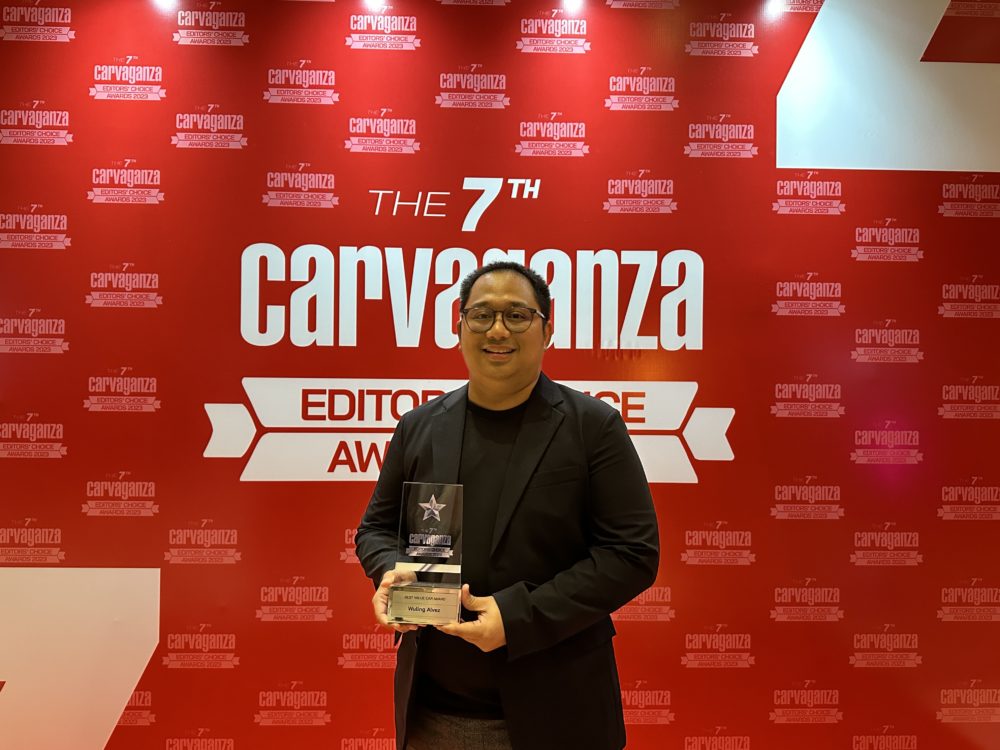 The Carvaganza Editor's Choice Award 2023 testing process, which has entered its 7th year, was carried out over one year starting from August 2022 to August 2023 by the Carvaganza editorial team incorporated in the OTO media group. This test involved more than 150 qualified car models, ranging from entry-level to high-end segment cars and various body types from MPVs, SUVs to sedans. Then 65 models were filtered into categories and finally, in the final stage, 15 winners were selected for 15 categories in the Carvaganza Editor's Choice Award 2023.
Wuling Alvez, which received the Best Value Car Award, combines stylish exterior design, modern interior, and driving technology innovation in one SUV product that aligns with the tagline 'Style & Innovation in One SUV'. With all its advantages, Wuling's flagship compact SUV is marketed with prices ranging from Rp209,000,000 to Rp295,000,000 (OTR Jakarta).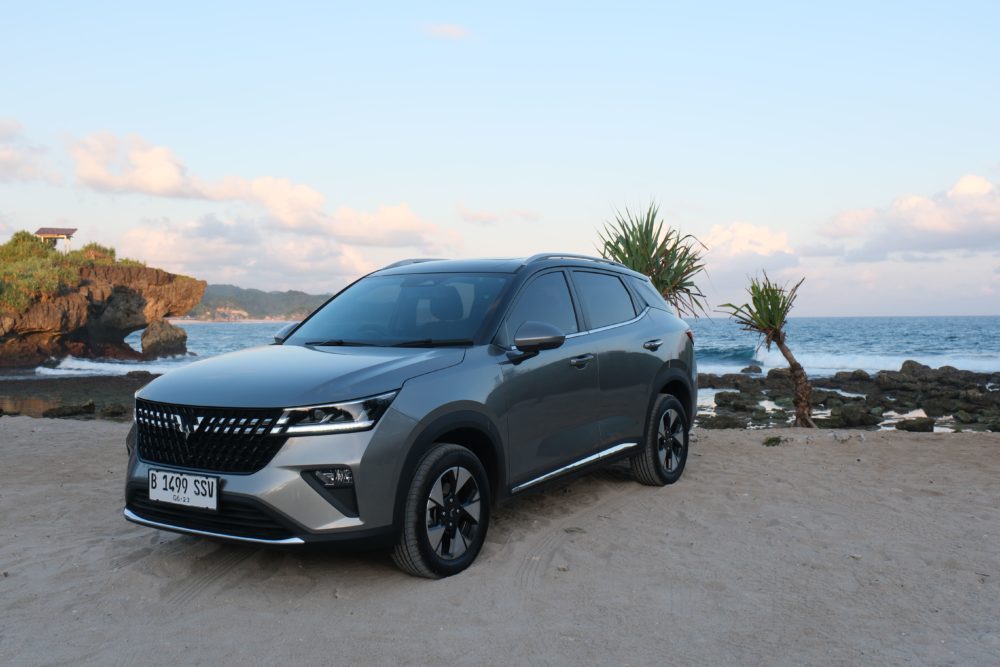 Wuling Alvez emphasizes a stylish feel on its exterior. This nuance arises thanks to the application of dynamic dual-tone color, LED DRL and adjustable LED on the main lights, LED taillights, bold front grille design, and cutting-edge 16" wheels. Users are also spoiled with a modern aura in Wuling Alvez which is felt through the electric sunroof and the use of classy materials in the interior that makes every trip more comfortable.
Alvez also offers various innovative technologies. This Wuling Compact SUV applies smart innovations in order to support a more confident and modern driving experience. The first innovation is the Wuling Indonesian Command (WIND) which allows users to operate various driving features through sophisticated voice commands in Indonesian.
Furthermore, there is also the Wuling Remote Control App innovation that connects users with their cars via internet. Because of this innovation, drivers can access their vehicles remotely via the MyWuling+ application on smartphones, making mobility easier.
Another innovation in Wuling Alvez is the Advanced Driver Assistance System (ADAS), which is an active safety feature that makes traveling safer. There are three categories of ADAS features in this SUV, namely Adaptive Cruise, Lane Recognition, and Safe Distance & Braking Assistance. In addition, Alvez is also supported with other complete safety features, ranging from Rear Parking Camera, Electronic Stability Control, to SRS Airbags in the front.