Wuling Announces Grand Prize Winner of One Air ev Unit from 'July Special Package'
16 September, 2023
3 minutes read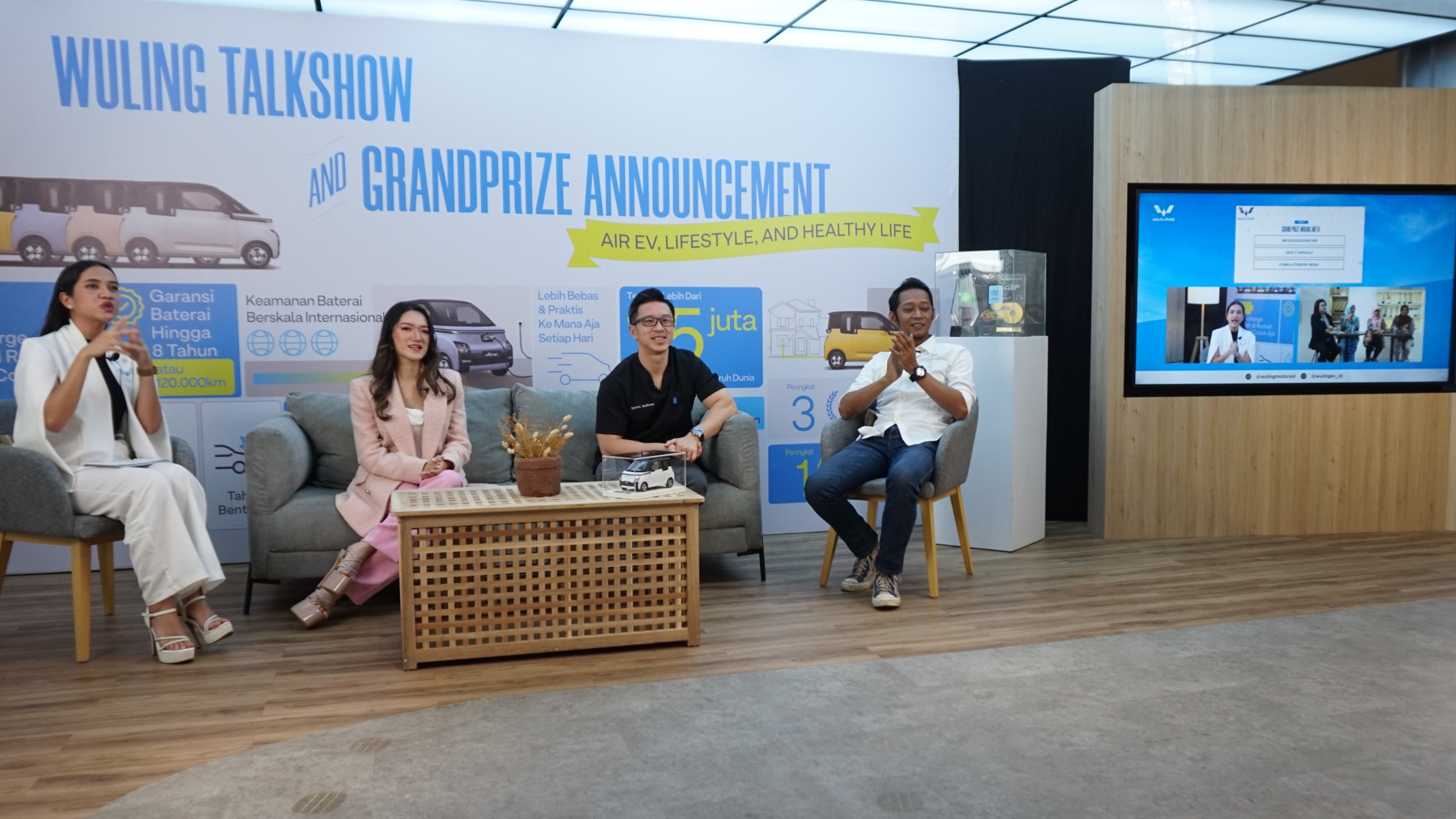 The grand prize of July - August sales program for consumers who purchase Wuling products
Jakarta, September 16, 2023 - Wuling Motors (Wuling) held a draw as well as the announcement of the winner in an event titled Talkshow & Grand Prize Announcement conducted at Wuling Center and broadcast live through the official account of Wuling Motors on Friday (15/9). During the event, one lucky customer was announced as the winner of one unit of Wuling Air ev Standard Range variant as the grand prize. The moment also became the closing of a series of 'July Special Package' sales programs that ran from July 20 to August 31, 2023.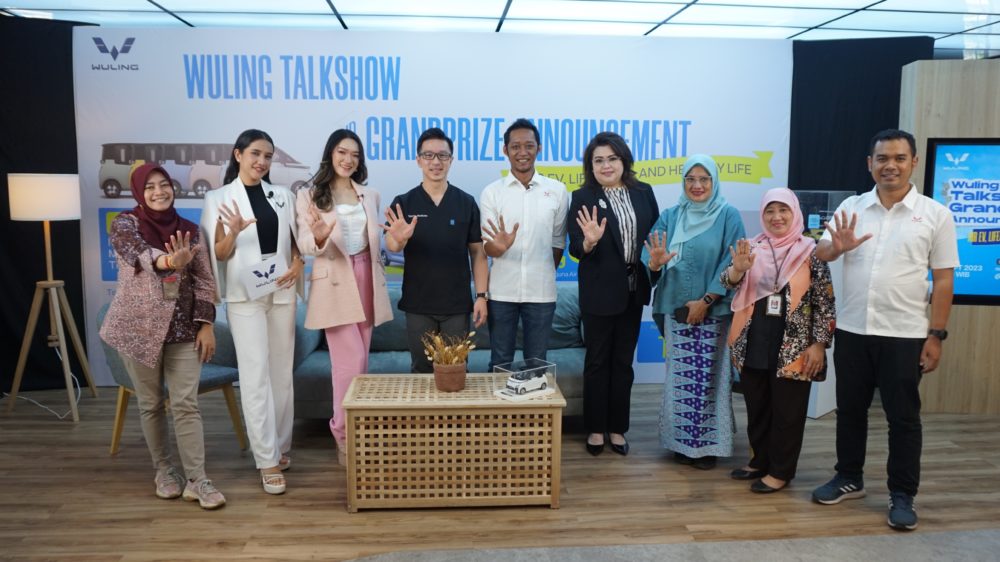 "We congratulate the winner of one unit of Air ev Standard Range grand prize. We present this reward as a form of our commitment to providing the best sales service to Wuling's loyal customers in the country. Thank you and welcome to Wuling's journey towards a better future in line with the spirit of 'Drive For A Better Life'," said Dian Asmahani Brand & Marketing Director of Wuling Motors.
The Talkshow & Grand Prize Announcement events began with a talk show focusing on Wuling's product line and various attractive offers available for consumers with Danang Wiratmoko as Product Planning Wuling Motors. Furthermore, an interesting discussion from Fransisca Chika, Puteri Indonesia Intelegensia 2022 as one of the Wuling users regarding the 'ThisIsMyEVWay' driving experience with the electric vehicle that offers easy to use, easy home charging and easy to own. In addition, Wuling also invited Dr. Caleb Leonardo Halim, Sp.KO who shared advice on maintaining health in daily lifestyle.
As the main highlight of the event, Wuling drew the grand prize winner of 1 unit of Air ev Standard Range for consumers who have made purchase transactions of Wuling products from July 20 to August 31, 2023. Serly Virgiola from Jakarta became the lucky winner to take home the grand prize of the first Wuling electric car in Indonesia.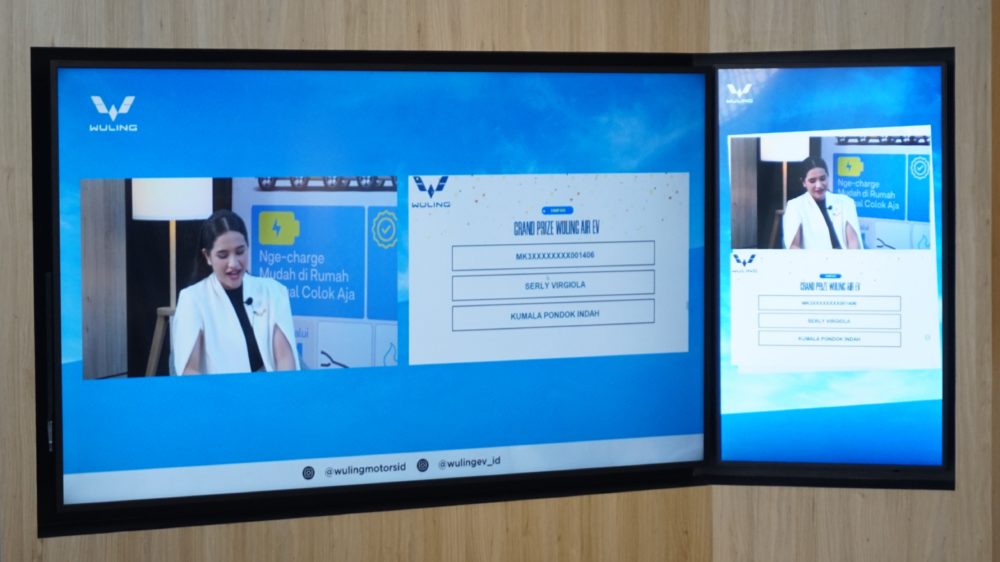 The drawing of the winners at the Talkshow & Grand Prize Announcement event was aired on Wuling Motors' official Instagram account and YouTube channel at 14.00 WIB today. The grand prize drawing procession was also witnessed by Nur Umaini Afidah and Ema Masruroh from the Ministry of Social Affairs Republic of Indonesia, Rita Indah Yulianti from DKI Jakarta Provincial Social Service, also Farina SP Soeleiman, S.H as a notary. The prize handover to the lucky customer was carried out by representatives of Wuling dealers and will be handed over to the winners by bringing the required documents.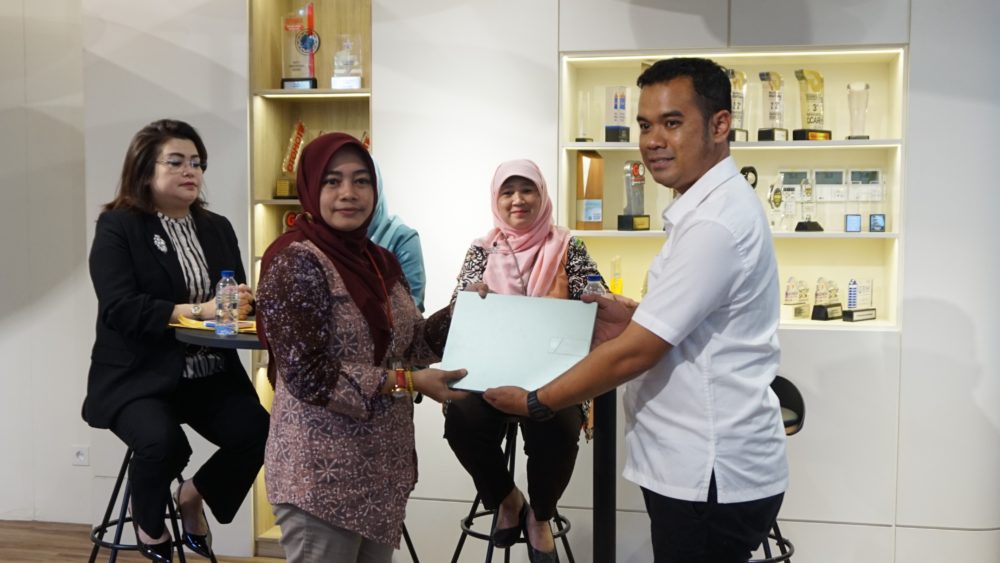 "We present the 'July Special Package' as a special program to bring more value to Wuling's loyal customers. This program has been awaited by valuable Wuling customers where every customer who makes a transaction has the opportunity to win this special prize. Stay tuned for other promos from Wuling as well as further surprises that are a must to see," added Dian Asmahani.
For more information about Talkshow & Grand Prize Announcement event and to find the list of winners, please visit the official website Wuling.id.