Wuling Held First Driving Impression of Air ev For National Media
19 August, 2022
3 minutes read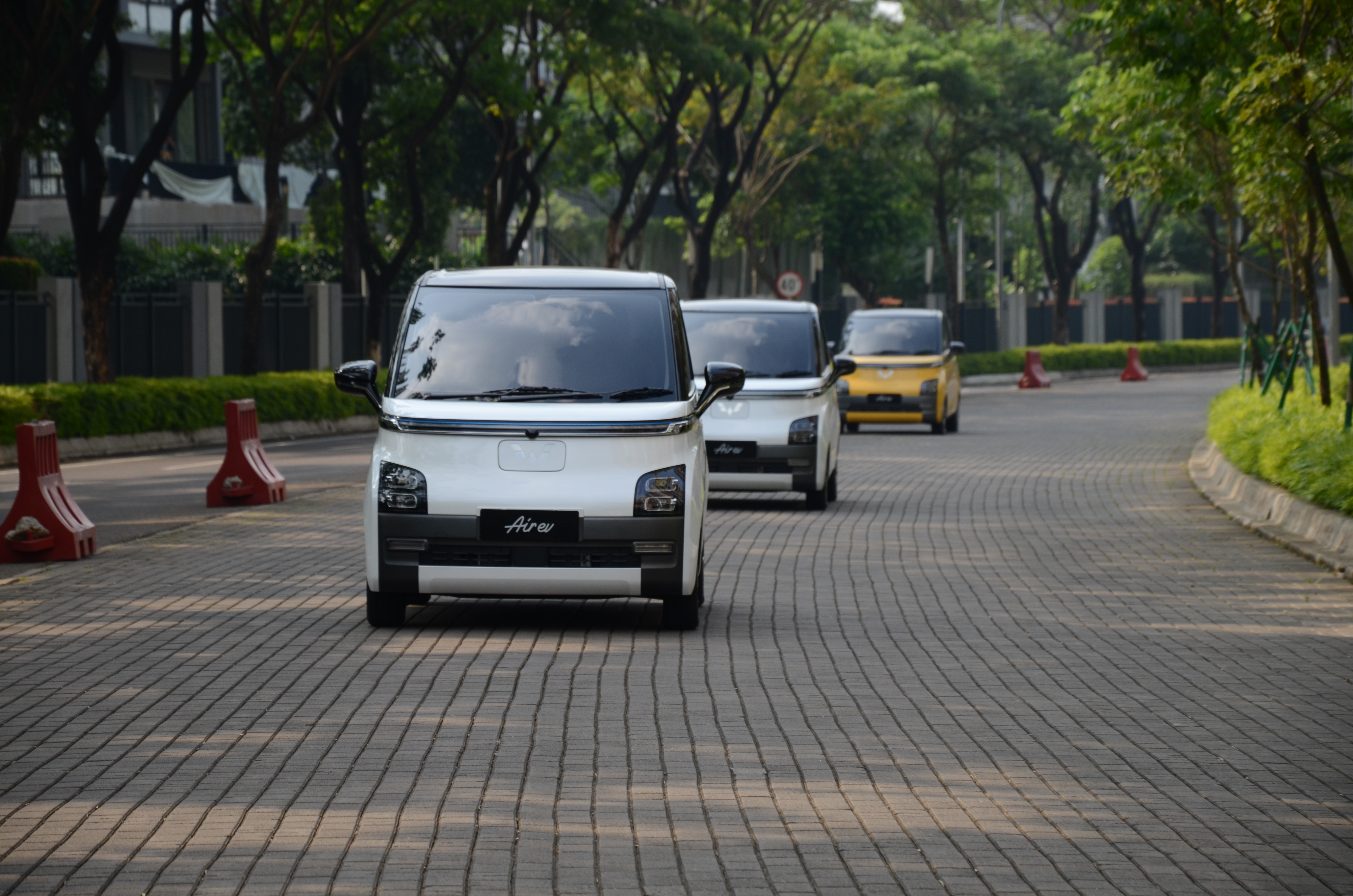 Giving the opportunity to try the ease of use of Wuling electric vehicles in daily mobility situations
Tangerang, 13-18 August 2022 - Wuling Motors (Wuling) held First Driving Impression Wuling Air ev activity at the NavaPark complex, BSD City from 13 to 18 August 2022 for national media partners. In this driving activity, as many as three 3 (three) Air ev units were prepared for media partners to try on the prepared track. This experience is brought in order to provide an overview of driving with Air ev in everyday urban mobility situations.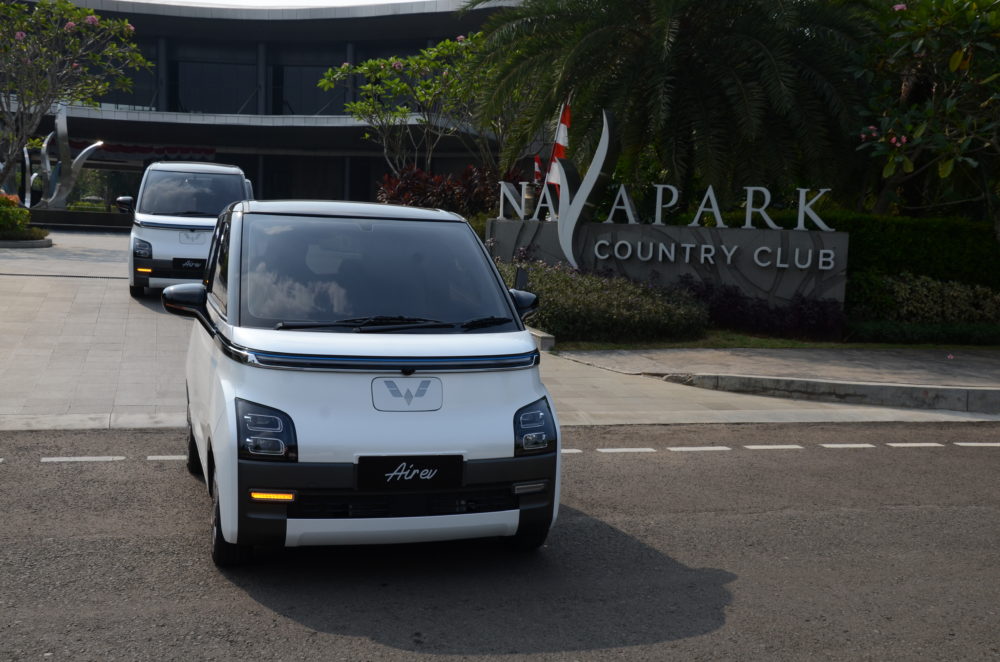 "Wuling Air ev is presented with the spirit of Drive For A Green Life which prioritizes various conveniences, ranging from easy to use, easy to charge also easy to own. This time, media colleagues were invited to try Wuling's first electric car for the Indonesian market in terms of its use in daily driving situations. We hope that media partners can feel the ease as a driver and comfort as a passenger in Air ev," explained Brian Gomgom, Media Relations of Wuling Motors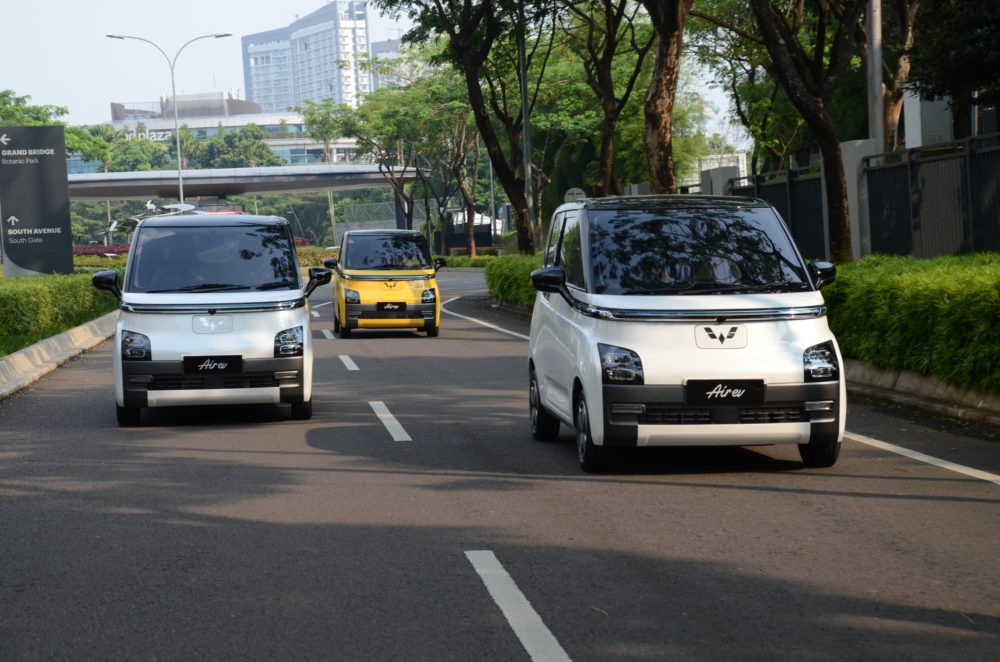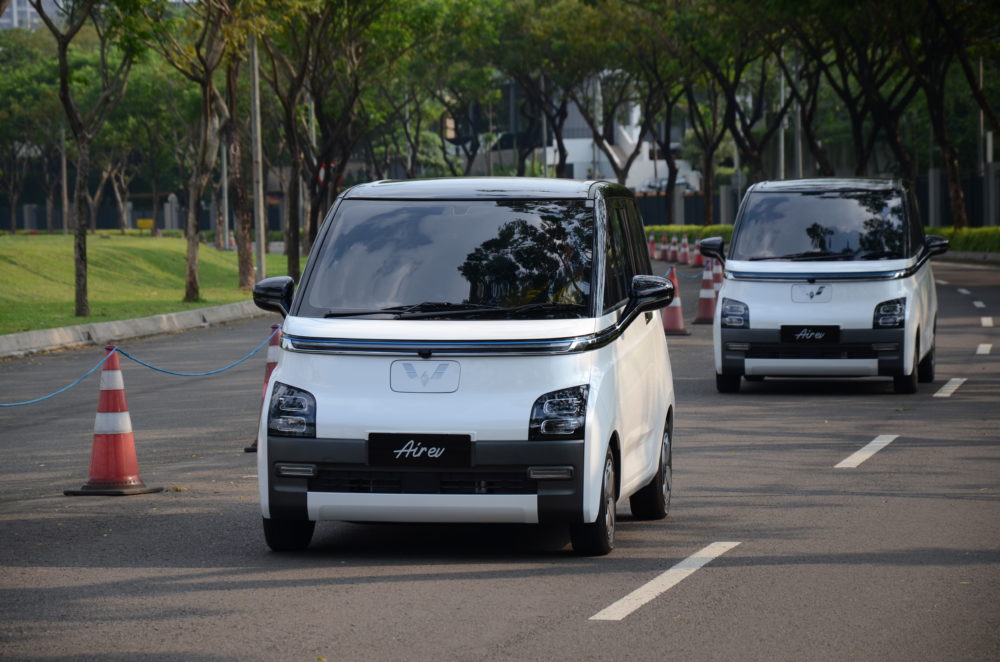 To begin the driving event, fellow journalists were greeted with a welcome video from Wuling Motors which was followed by a brief explanation of how to drive Wuling Air ev, as well as an explanation of the path used. Then, media colleagues had the opportunity to try the three Air ev units that had been provided. On the track prepared in the Nava Park area, fellow journalists can experience various common everyday street situations such as ramps to try out Hill Hold Control and Auto Vehicle Holding (AVH) features, u-turn maneuver, to zig-zag maneuver.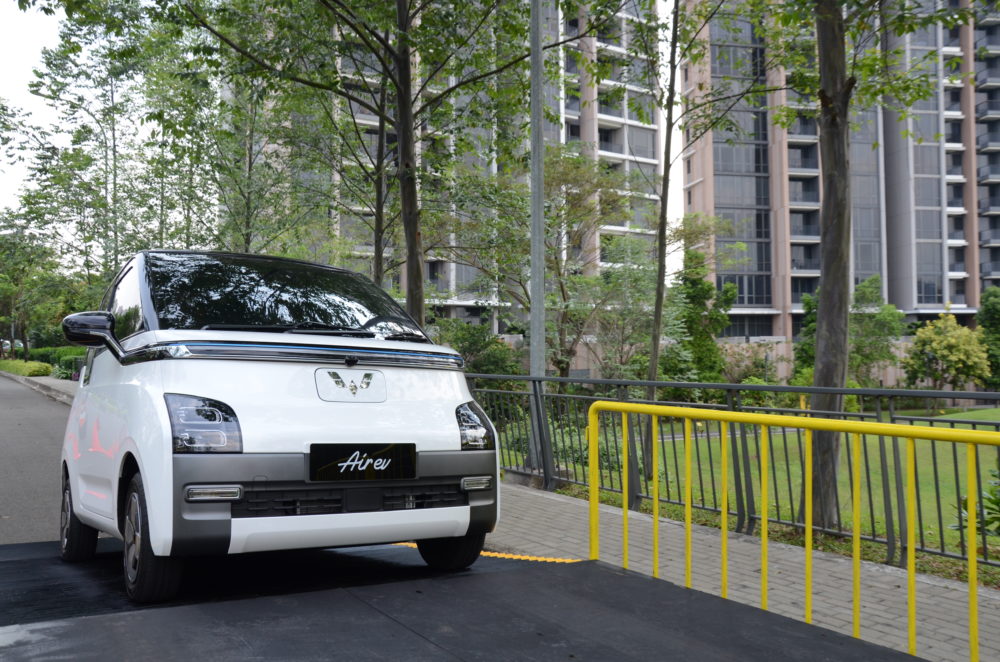 In addition, fellow journalists also tried one of the advanced features in Wuling Air ev, namely the Smart Start System. This feature allows users to start this compact electric car without pressing a button or turning a key. Users only need to carry the key, hit the brakes, wait for the 'ready' notification on the meter cluster screen, then turn the transmission knob to D or R, and deactivate the electric parking brake, then the Air ev is ready to run. Meanwhile, to turn off the Air ev by stepping on the brake pedal, then turning the transmission knob to P and activating the electric parking brake, then locking the door from outside the car.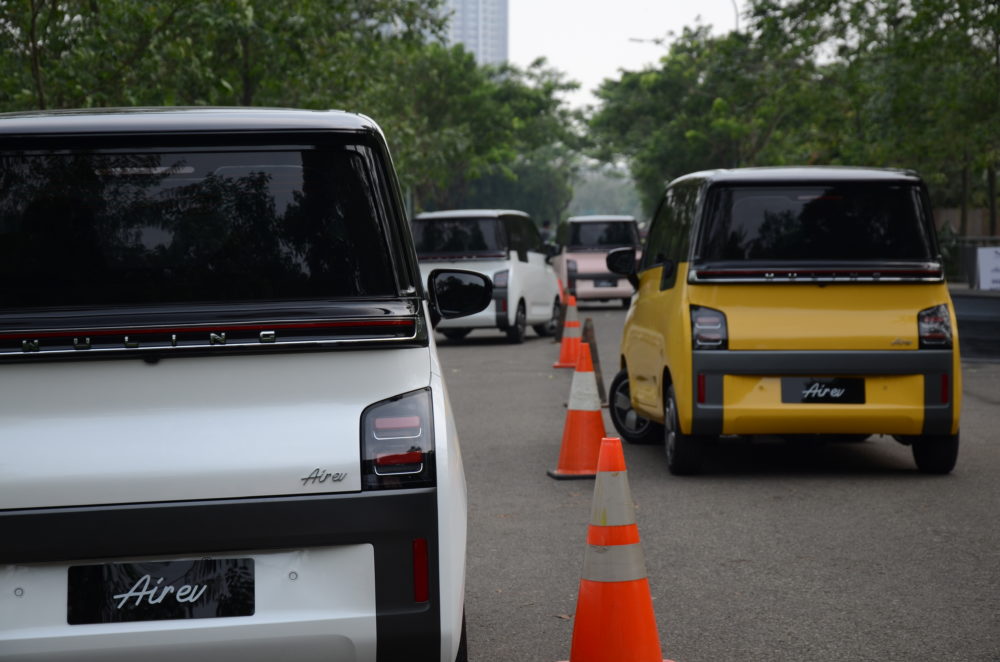 In terms of performance, Wuling Air ev is supported by an electric motor with a maximum power of 30 kW and a torque of 110 Nm. This electric vehicle's electric energy source is a lithium ferro-phosphate battery that is categorized based on the two variants of the Air ev. The Standard Range type is equipped with a 17.3 kWh battery with a range of up to 200 kilometers and 26.7 kWh for the Long Range type can cover a distance of up to 300 kilometers when fully charged. The performance of the electric motor and the capacity of the battery has greatly accommodated the transportation needs of urban residents.
In terms of innovation, Air ev also comes with advanced and advanced features from Wuling, namely the Internet of Vehicle (IoV) which makes users and their vehicles connected via the MyWuling+ remote control app. This innovation allows users to control various functions on the vehicle via a smartphone. In addition, this compact electric vehicle is also supported by the first voice command feature that uses Indonesian, namely Wuling Indonesian Command (WIND) to operate various driving features easily.