Wuling Invites Regional Media to Catch A Sight of Its Latest Compact SUV, Alvez
8 March, 2023
3 minutes read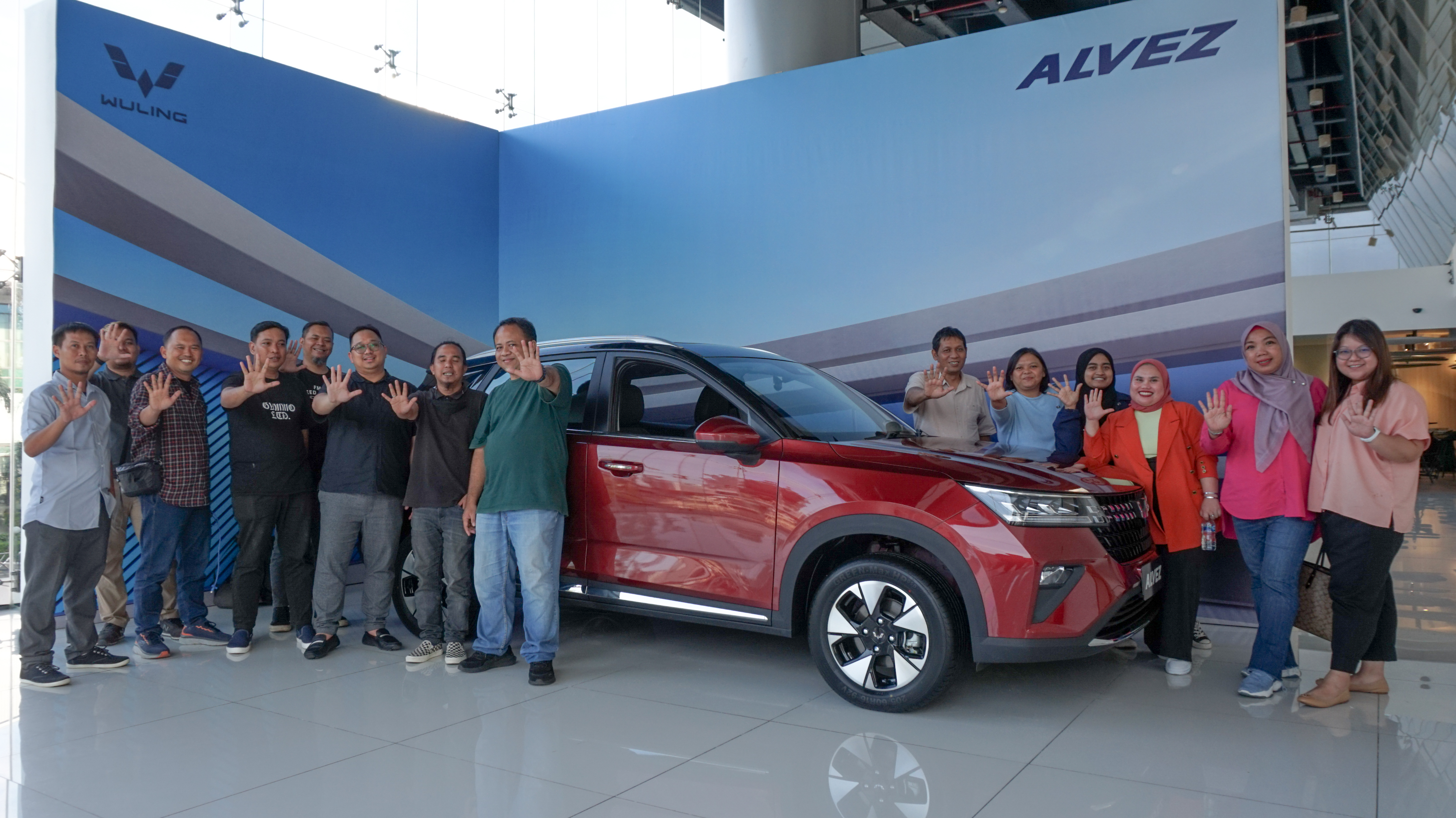 An exclusive opportunity for media colleagues before Alvez presents in several cities across Indonesia
Jakarta, March 7 2023 – Today, Wuling Motors (Wuling) held an event titled Wuling Alvez Regional Media Private Viewing. Wuling also invited 13 regional media exclusively from Bandung, Semarang, Solo, Surabaya, Malang, Medan, Palembang, Pekanbaru, Pontianak, Balikpapan, Denpasar, Makassar and Manado to see first-hand the latest Wuling products that were launched at IIMS 2023, Alvez 'Style & Innovation in One SUV'. Set in Wuling Center, Jakarta, media colleagues had the opportunity to get to know more about the Wuling compact SUV, which combines a stylish exterior design, modern interior, and innovative driving technology.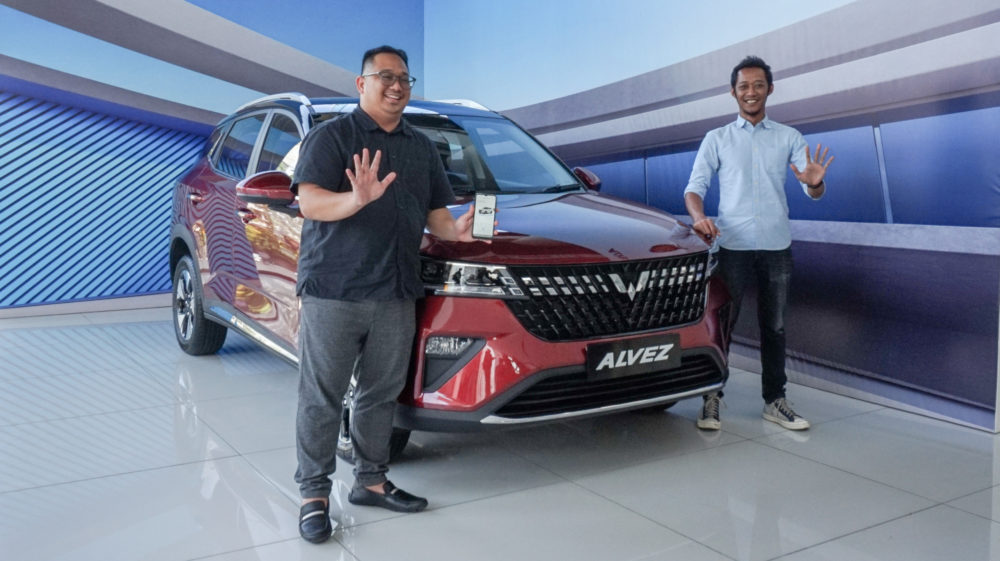 "After launched Alvez at the IIMS 2023 event, we invited regional media colleagues to see our first compact SUV in Jakarta. This event is a moment to introduce Alvez more broadly to regional media before the latest SUV will be introduced in each city. We hope that regional media colleagues can know more deeply about this vehicle that combines style and innovation," said Brian Gomgom, Public Relations Manager of Wuling Motors.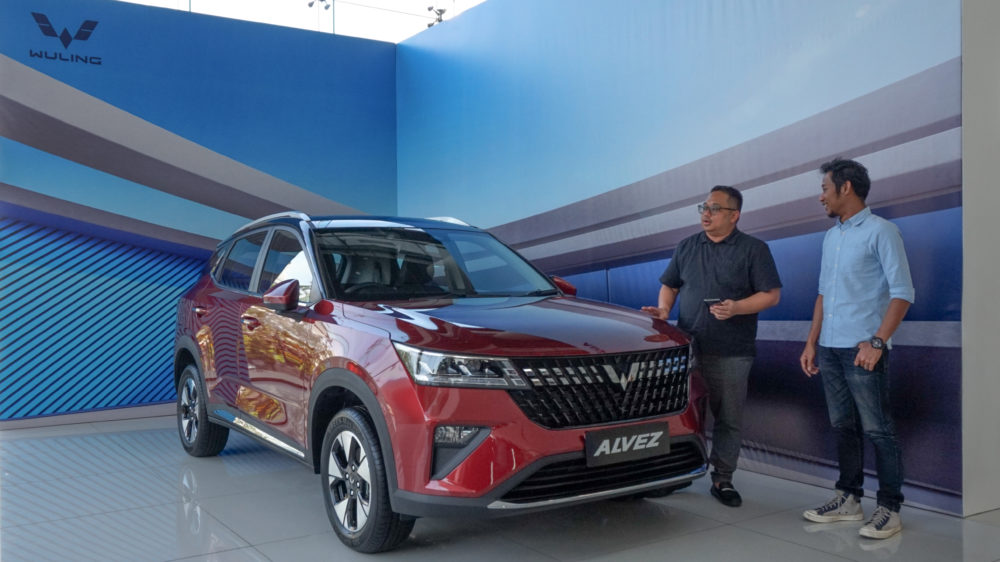 Alvez means 'All At Once' which symbolizes a combination of stylish exterior design, modern interior, and innovative driving technology in one SUV product. In line with this, Wuling also brought the tagline 'Style & Innovation in One SUV' to Alvez. With all advantages, this compact SUV is intended for those young at heart, modern in style, and smart in making choices.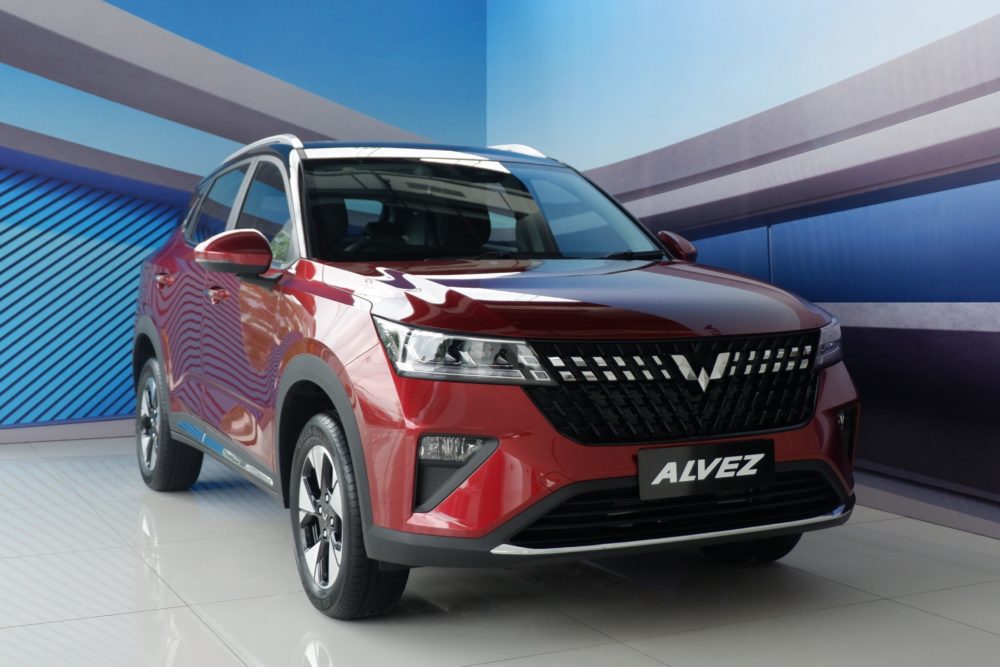 Style that keeps you moving. Today, design is the key to expressing a modern lifestyle. Therefore, Wuling emphasized the sleek and stylish exterior design of this compact SUV. Dynamic dual-tone colors also make the appearance of this SUV look fashionable with dynamic silhouette curves and sporty body proportions. Moreover, a futuristic impression can also be seen from the use of LED DRLs and LED headlamps and rear lamps.
Style and Sophistication Within Reach. Behind its fashionable appearance, Wuling also pays attention to the comfort aspect of the interior for the driver and passengers through the electric sunroof and classy cabin. This compact SUV can accommodate up to 5 passengers and is equipped with a large luggage. Driving with Alvez is even more enjoyable with a variety of entertainment features that make every journey surrounded with enjoyment.
Ride Confidently with Smart Technology can also be felt by users while driving with Alvez. The first advanced Indonesian voice command technology in the country, Wuling Indonesian Command, is ready to help users easily access features in a single word. In addition, the Internet of Vehicle which is embodied in the Wuling Remote Control App is presented to inform the vehicle status and operate various features with just the touch of a finger on a smartphone and head unit.
Safety and ease of driving also support Alvez with the innovative Advanced Driver Assistance System (ADAS) that actively accompanies your journey. Complete safety features also support users and passengers always secure in every drive.
The latest compact SUV from Wuling is offered in three variants, namely SE, CE and EX. There are five color choices combined with Starry Black on the roof including Tungsten Steel Grey, Pristine White, Aurora Silver, Starry Black and Carnelian Red.