Wuling Showcases New Almaz RS and Introduces Air ev Lite at GIIAS Surabaya 2023
20 September, 2023
3 minutes read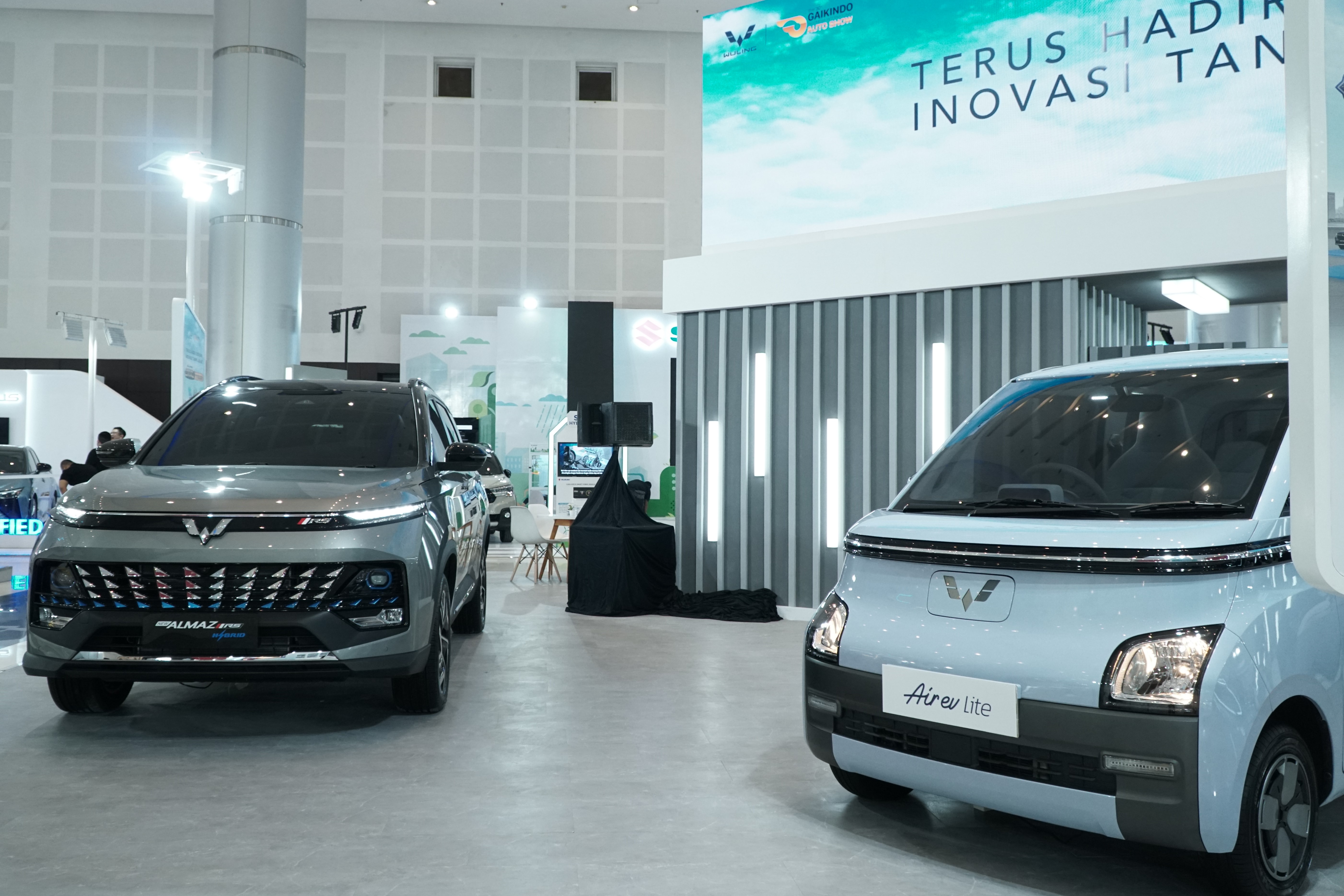 Bringing the opportunity for People of Surabaya also surrounding areas to witness the innovative SUV & the new variant of Wuling's electric car
 Surabaya, September 20, 2023 - Wuling Motors (Wuling) once again participated in the GAIKINDO Indonesia International Autoshow (GIIAS) Surabaya 2023 by displaying New Almaz RS and introducing Air ev Lite. New Almaz RS is Wuling's medium SUV product line that is given new updates in terms of exterior and interior, while Air ev Lite is the latest variant of Wuling's electric car family at an affordable price. Wuling Air ev Lite is marketed at IDR 213,500,000 (OTR Surabaya), although it gets VAT incentives from the government, consumers can own it for only around IDR 194 million. Previously, the two products made their first appearance at the GIIAS 2023 event and are now presented at GIIAS Surabaya 2023 which is held at the Grand City Convention and Exhibition until September 24.
"In this year's GIIAS Surabaya event, we carry the theme 'Terus Hadir Dengan Inovasi Tanpa Akhir' which is the manifestation of our commitment to always be consistent in presenting innovative products that support consumers to move towards a better life. We implementthis by displaying the exterior and interior of New Almaz RS and launching Air ev Lite for the people of Surabaya and its surroundings. Let's visit the Wuling booth at GIIAS Surabaya 2023, enjoy the various promos offered, and experience driving with a variety of Wuling's innovative products during the exhibition," said Ricky Christian as Senior Manager Marketing Strategy Wuling Motors.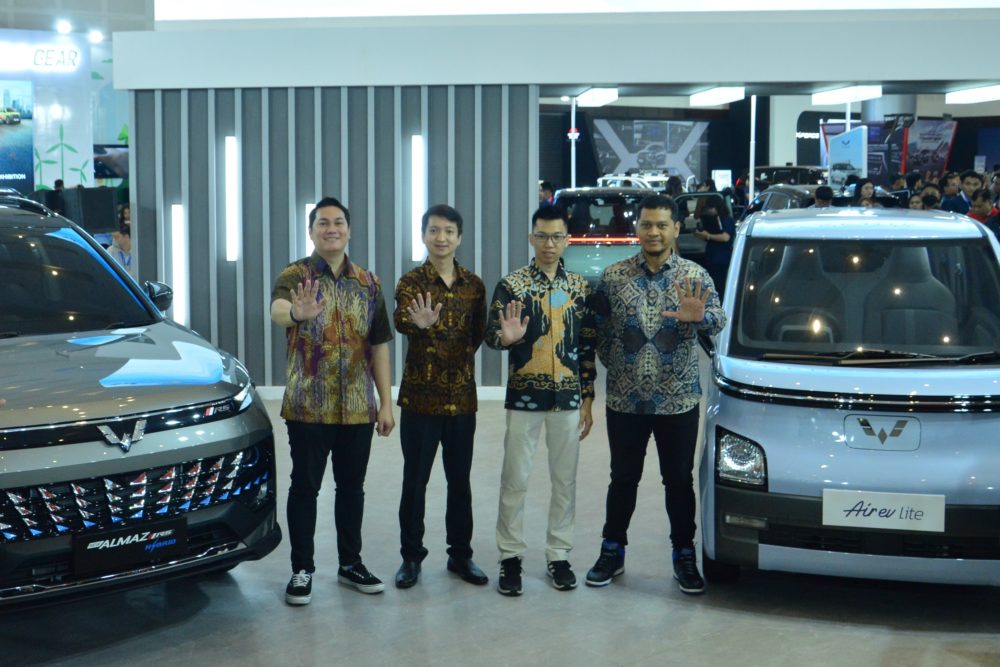 Wuling New Almaz RS comes with refreshments on the exterior and interior. On its exterior appearance, this SUV maintains a futuristic look with the New Glossy Black Front Bumper & Grille and the Wuling letter emblem on the Almaz rear door. This smart SUV from Wuling also wears 18-inch alloy wheels with a new sporty design. Moving into the cabin, New Almaz RS carries the New Classy Carbon Black Interior Style with a 7-passenger seat configuration wrapped in elegant synthetic leather. New Almaz RS is even more comfortable to drive with a tilt and telescopic steering wheel that allows the driver to adjust the steering wheel position as desired. The futuristic look is even more prominent thanks to New Sophisticated Multicolor Ambience Light in several parts of the cabin space. Modern innovations are still present in this SUV including Wuling Indonesian Command (WIND), Wuling Remote Control App via MyWuling+, and Advanced Driver Assistance System (ADAS).
Moving on to Air ev Lite, this new variant of Wuling's electric vehicle carries a variety of conveniences unique to Air ev, namely easy to drive, easy charging at home, and easy to own. Air ev Lite is suitable for consumers who are looking for an electric car for operational vehicles or daily mobility partners. Regarding its ability to travel, the Air ev Lite carries an 18 kWh Lithium Ferro-Phospate battery that is capable of driving up to 200 kilometers when fully charged.
In addition, Wuling also displayed other innovative product lines such as Alvez, which is Wuling's first compact SUV in Indonesia that emphasizes a stylish appearance and a variety of innovative features. Then, there is also the Wuling Air ev electric vehicle which consists of Long Range and Standard Range types.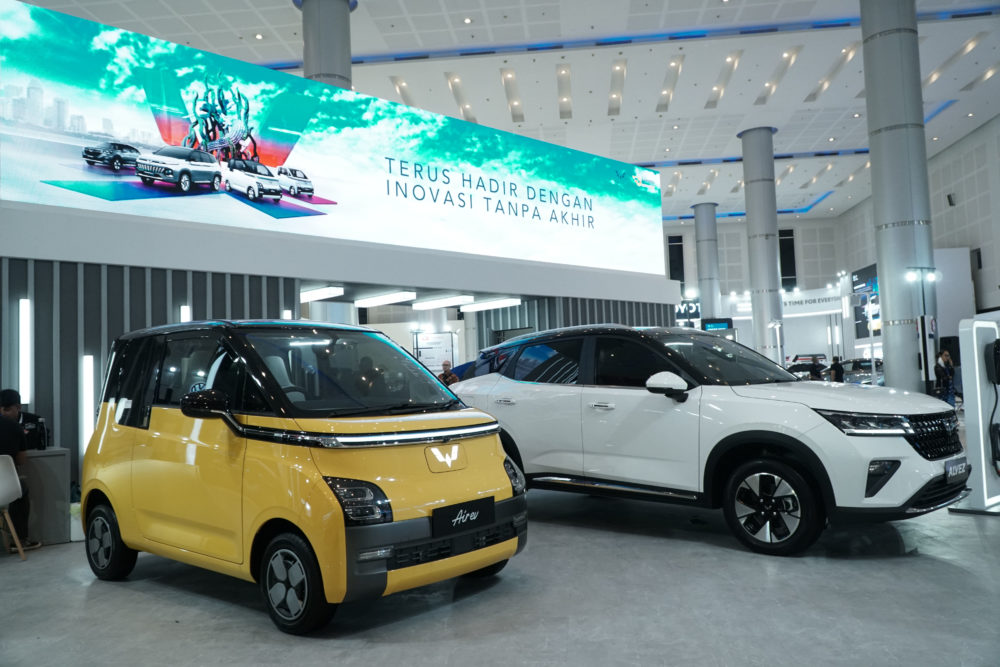 In GIIAS Surabaya 2023, Wuling occupies a 216 square meter booth at Grand City Convention and Exhibition, Surabaya. There are also Almaz Hybrid, Alvez, and Air ev Long Range and Standard Range are also available for consumers to try. Wuling also prepared various attractive promos for every exhibition visitor who made transactions during the exhibition.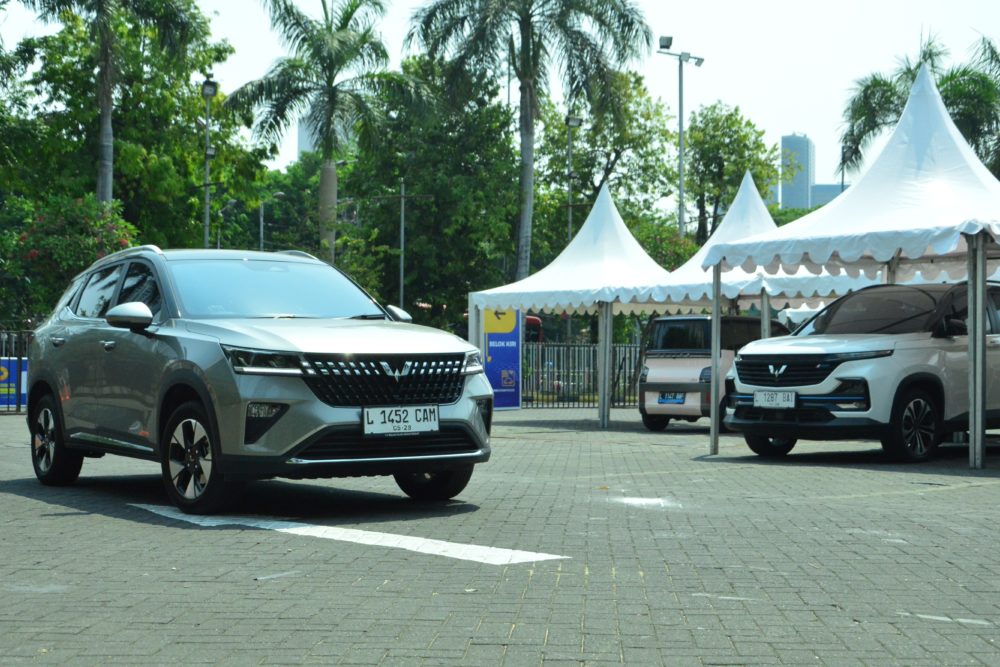 ???