Wuling And Traveloka Hand Over One Unit of Air ev For Grand Prize Winner of Gebyar Traveloka
12 April, 2023
3 minutes read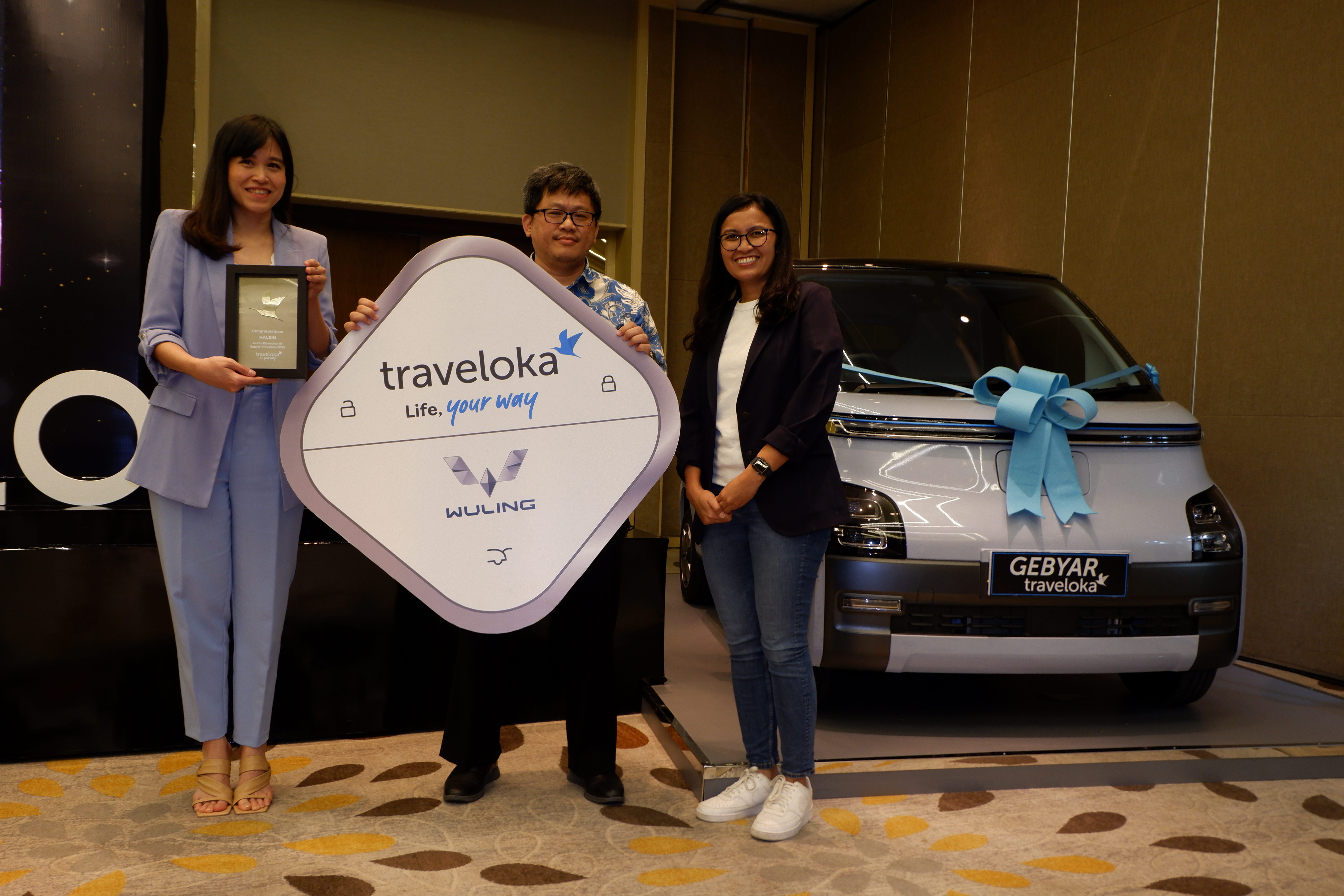 A form of innovative collaboration to support the lifestyle of Traveloka's loyal consumers with environmentally friendly vehicles
 Jakarta, April 6, 2023 – Wuling Motors (Wuling) together with Traveloka handed over an Air ev unit to the grand prize winner of the Gebyar Traveloka program at the Pullman Hotel Thamrin, Jakarta, on yesterday (5/4). In the event entitled Gebyar Traveloka Awarding Night, a symbolic handover of prizes was carried out to 20 representatives who won this innovative program, one of which was a compact electric car from Wuling as the grand prize. Starting from 15 November 2022 to 14 March 2023, more than 1 million loyal customers of Traveloka Priority members participated by transacting in the Traveloka application to compete for a total prize of more than 600 million rupiah.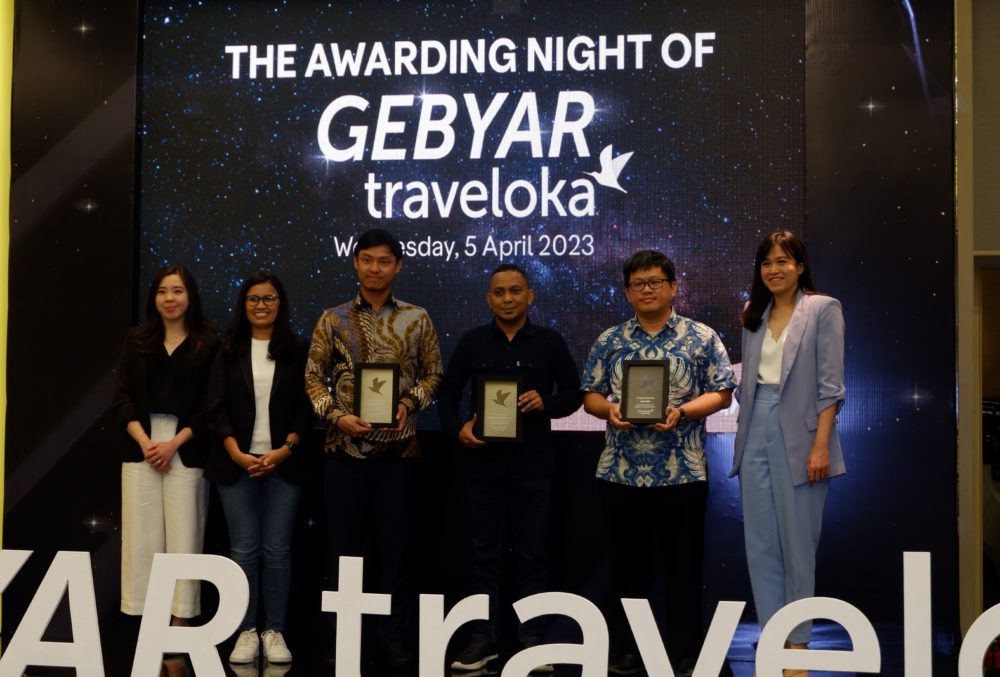 "We are proud to be able to participate in the Gebyar Traveloka program and provide an opportunity for loyal Traveloka users to own the innovative Air ev electric car from Wuling in Indonesia. As two brands that prioritize innovation in their respective industries, this shared passion encourages us to continue to provide added value and appreciation to loyal consumers in order to create a better life through products and services," explained Dian Asmahani as Brand & Marketing Director of Wuling Motors.
Gebyar Traveloka itself is a form of continuous appreciation from Traveloka by presenting a series of innovative programs that provide more benefits for consumers. Starting from 15 November 2022 to 14 March 2023, Gebyar Traveloka presented prizes totaling more than IDR 600,000,000 for 231 loyal customers who made the most transactions through the Traveloka application. Until its closing, this program had been attended by more than 1 million users and increased transaction value by more than 30% for both domestic and international trips.
"We really appreciate the enthusiasm and active participation of users in the Gebyar Traveloka program. The success of the Traveloka Gebyar program also shows that Indonesia's tourism continues to experience a positive trend. Giving appreciation and maintaining consumer loyalty through innovative programs such as Gebyar Traveloka is our commitment in providing technology-based solutions to understand the various travel needs of consumers. Therefore, we will continue to innovate to present interesting programs that involve loyal users and we hope that the innovative programs we provide will always have a positive impact on the development of the Indonesian tourism ecosystem," said Shirley Lesmana, Chief of Marketing Officer Traveloka.
Wuling Air ev was chosen as the grand prize in Gebyar Traveloka for the winner who made the most transactions during the competition period. This compact electric car carries three conveniences for their users, namely easy to use, easy home charging, and easy to own. By carrying the spirit of 'Drive For A Green Life', Air ev could be a solution for all people for easy and environmentally friendly daily mobility.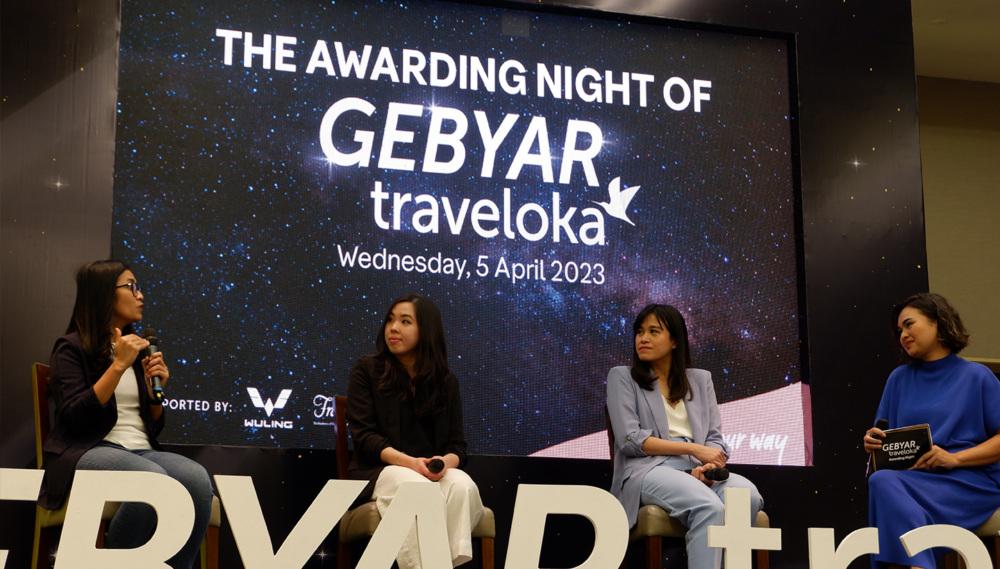 "We congratulate the winner of Wuling Air ev as the main prize at Gebyar Traveloka for this period. We hope that this innovative electric car could accompany every trip to make it more enjoyable. We also congratulate all the winners of this year's Gebyar Traveloka," concluded Dian Asmahani.