Wuling Celebrates the End of the Year with a Year End Sale (YES) Promo in Surabaya
14 December, 2022
3 minutes read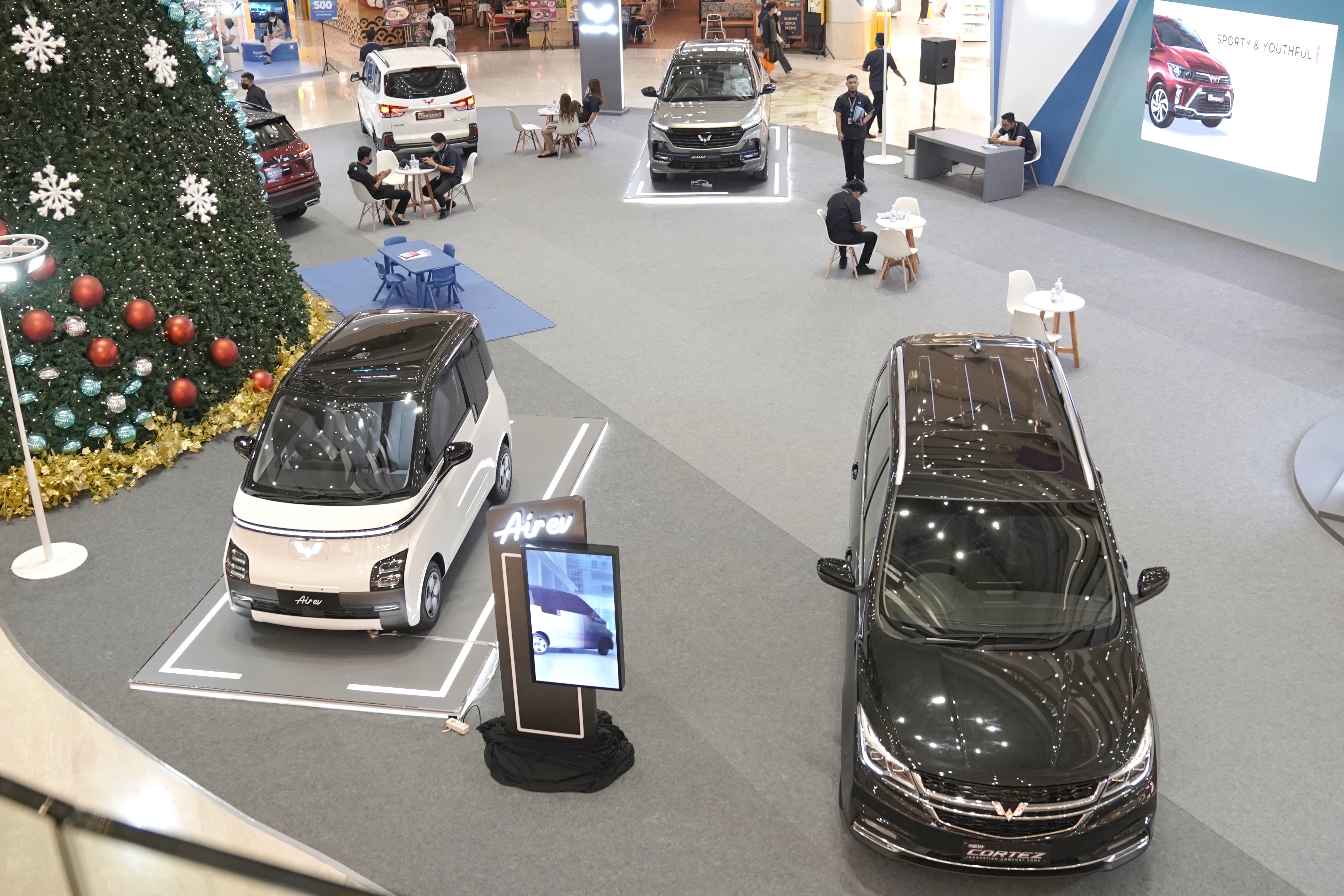 Presenting a variety of conveniences to have Wuling's innovative product lines in the exhibition at Tunjungan Plaza 3
Surabaya, December 14 2022 – Towards the end of 2022, Wuling Motors (Wuling) today held an exhibition titled Year End Sale or YES which is located at the Main Atrium Tunjungan Plaza 3, Surabaya. Together with Wuling's partner dealers in East Java, including PT Putra Perdana Indoniaga, PT Berkat Langgeng Sukses Sejati, PT Arista Jaya Lestari and PT Maju Global Motor. Wuling provides a variety of conveniences for consumers to have their dream Wuling product line through a variety of special offers. Starting from a light down payment, affordable installments, to free periodic service fees at the exhibition which will last until December 18, 2022.
Visitors can also see Wuling's first electric vehicle in Indonesia, the Air ev, as well as other Wuling flagship products, such as the New Confero S, New Cortez, and Almaz Hybrid during the event. Wuling also provides Air ev and Almaz Hybrid test drive units for consumers who want to try Wuling's two newest vehicles.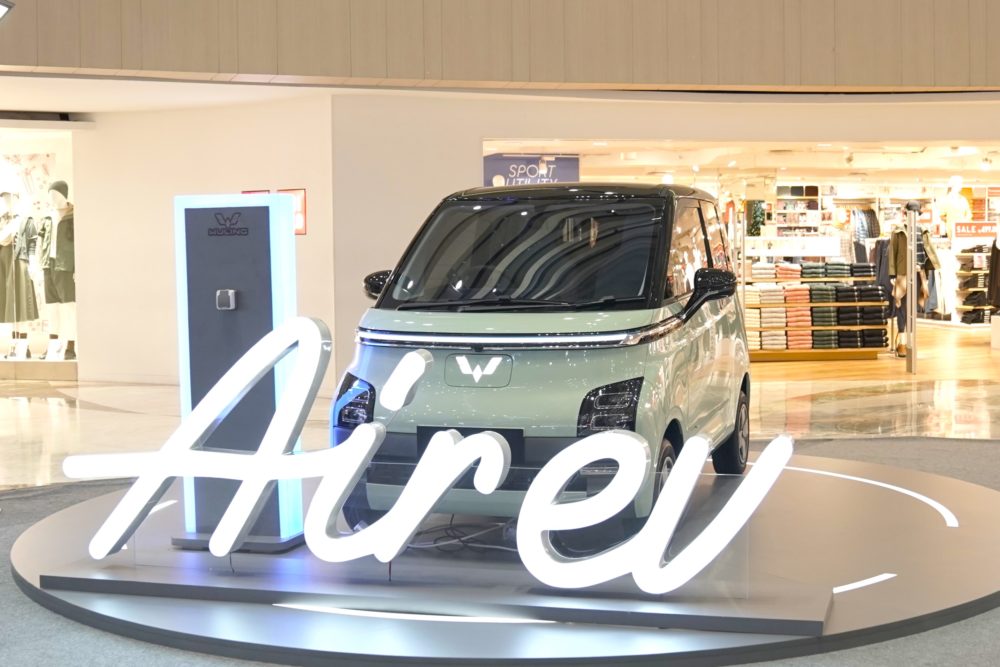 "We see the enthusiasm of the people of Surabaya for Wuling products. Therefore, we are holding exhibitions for consumers to create easy access to obtain Wuling product lines that have been combined with a variety of the latest technological innovations. Let's visit the Wuling exhibition at Tunjungan Plaza 3 and experience the sensation of driving directly with Wuling's innovative products," said Edison Regional Sales Area Manager of Wuling Motors.
Through this program, Wuling Air ev is available with affordable down payments starting from IDR 55,000,000 and easy installments starting from IDR 5,000,000. This electric car, which features ease of driving, enables its users to move freely through urban challenges, just like air can move freely.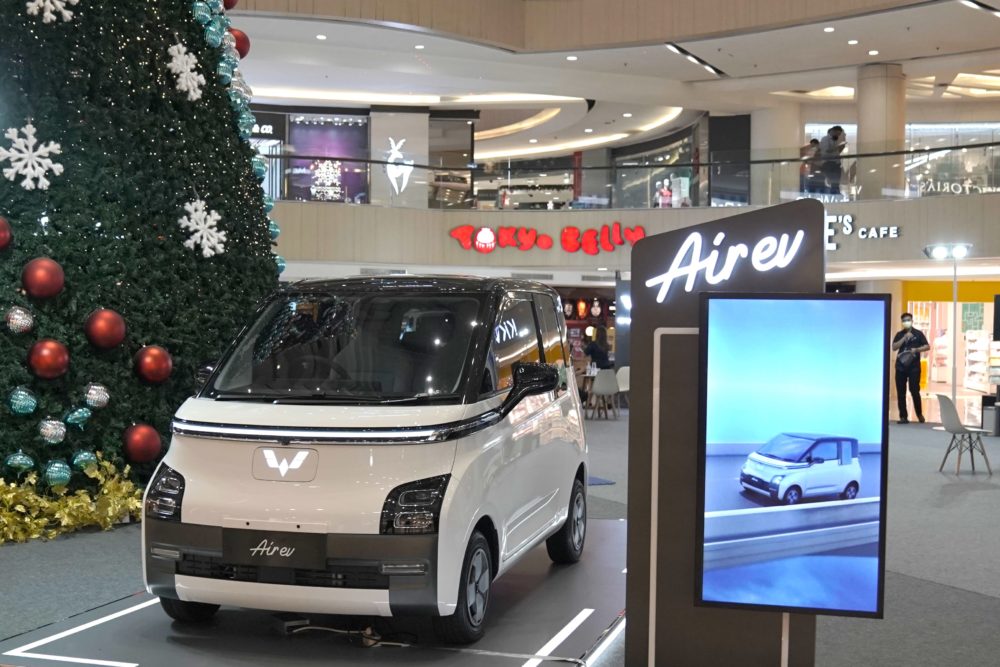 Wuling Almaz RS is available with attractive offers. This SUV, which is equipped with the Wuling Interconnected Smart Ecosystem (WISE) innovation that combines the Internet of Vehicle (IoV) and Advanced Driver Assistance System (ADAS), is offered with a down payment starting from IDR 20,000,000 with affordable installments starting from IDR 6,000,000.
Furthermore, Wuling New Cortez is offered an affordable down payment starting from IDR 30,000,000. This MPV car is equipped with the only Indonesian language voice command technology, multi-purpose seat tray, 10.26-inch touch screen head unit, Digital AC, and electric sunroof is available with easy installments starting from IDR 5,000,000.
Wuling also presents a light down payment for the New Confero S product line starting from IDR 20,000,000. In addition, as a family MPV with a spacious cabin, comfortable captain seat configuration, and complete safety features, it is available with affordable installments starting from IDR 4,600,000 per month.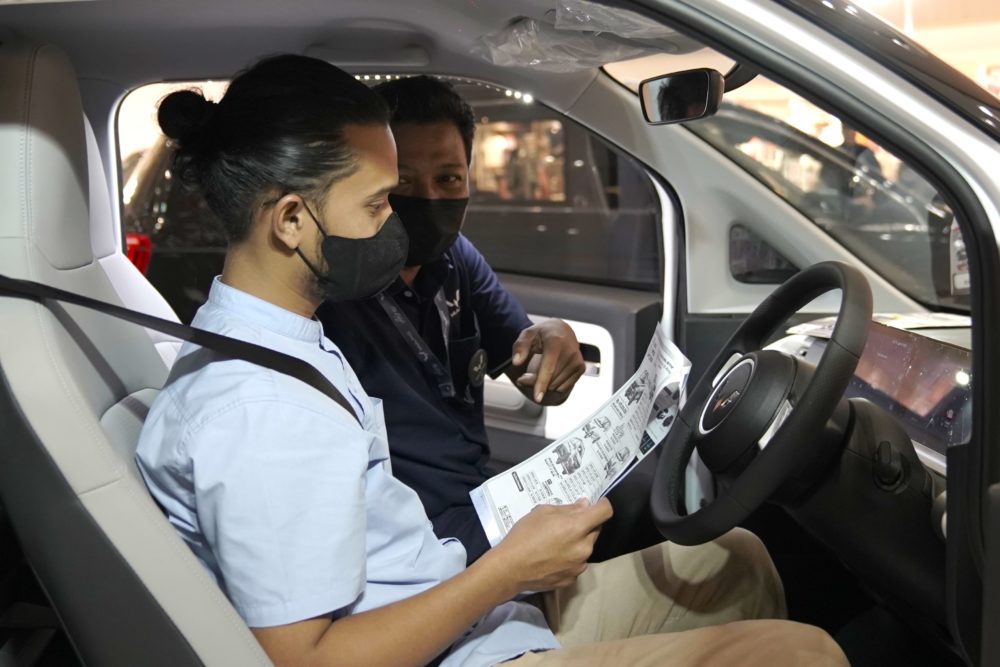 In this special offer, Wuling also provides free periodic service fees for 4 years or 50,000 kilometers (whichever comes first) for all product lines. All Year End Sale promotions are available with the terms and conditions.