Wuling Official Community Experience the Almaz Hybrid, The First Hybrid Model in Indonesia
5 November, 2022
3 minutes read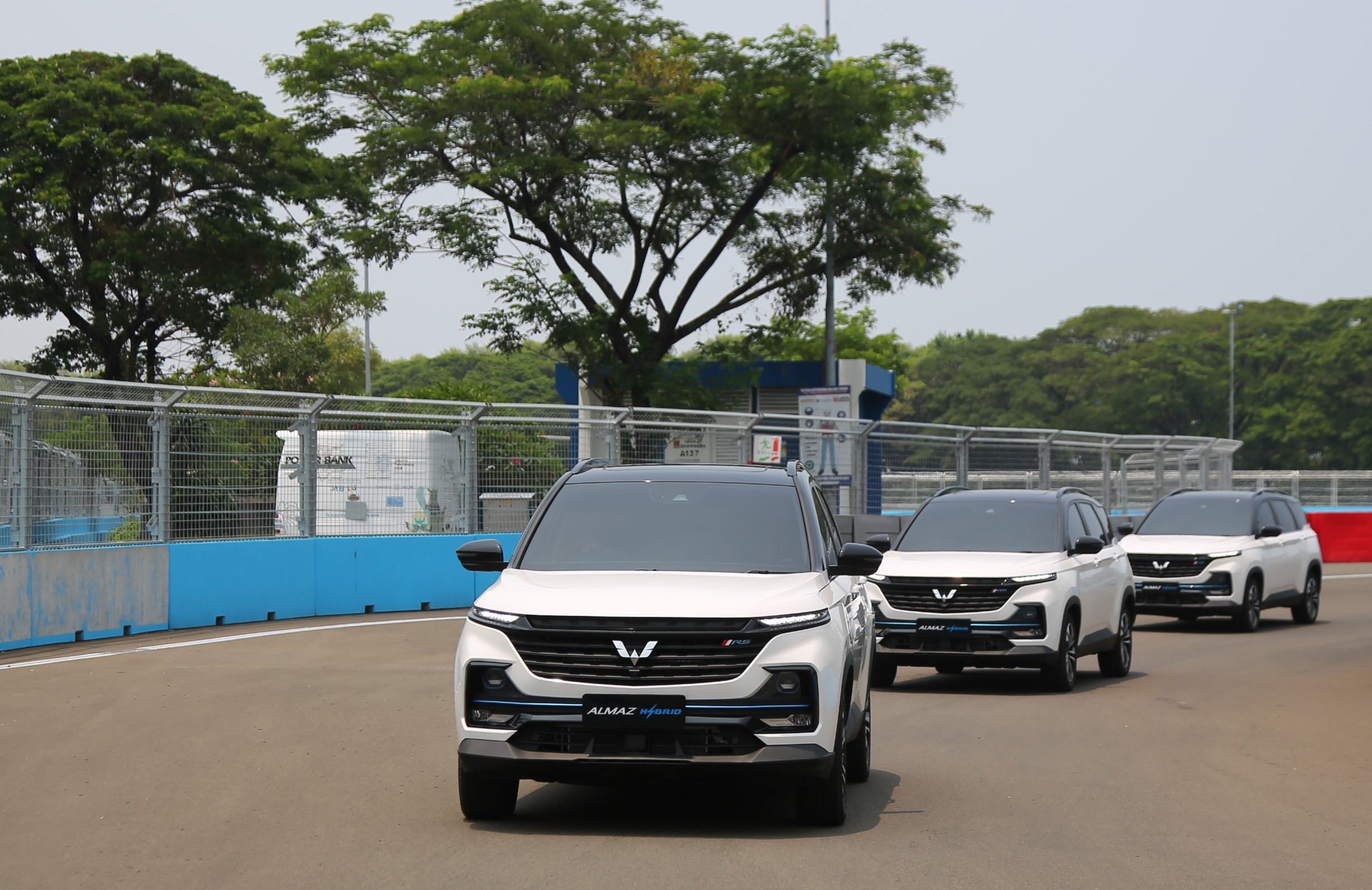 Community members from WLCI, Cortezian Indonesia, and WALI also tried Wuling's newest SUV at JIEC
Jakarta, 5 November 2022 - Continuing the series of First Impression Almaz Hybrid activities, today Wuling Motors (Wuling) invited its official community to experience the exciting performance of Wuling's first hybrid product in Indonesia. This event was attended by the members of the Wuling community consisting of Wuling Club Indonesia (WLCI), Cortezian Indonesia (CI), and Wuling Almaz Indonesia (WALI). Wuling also provided 4 Almaz Hybrid units for the Wuling community to cross the Jakarta International E-Prix Circuit track, Ancol as far as 2.4 kilometers per lap.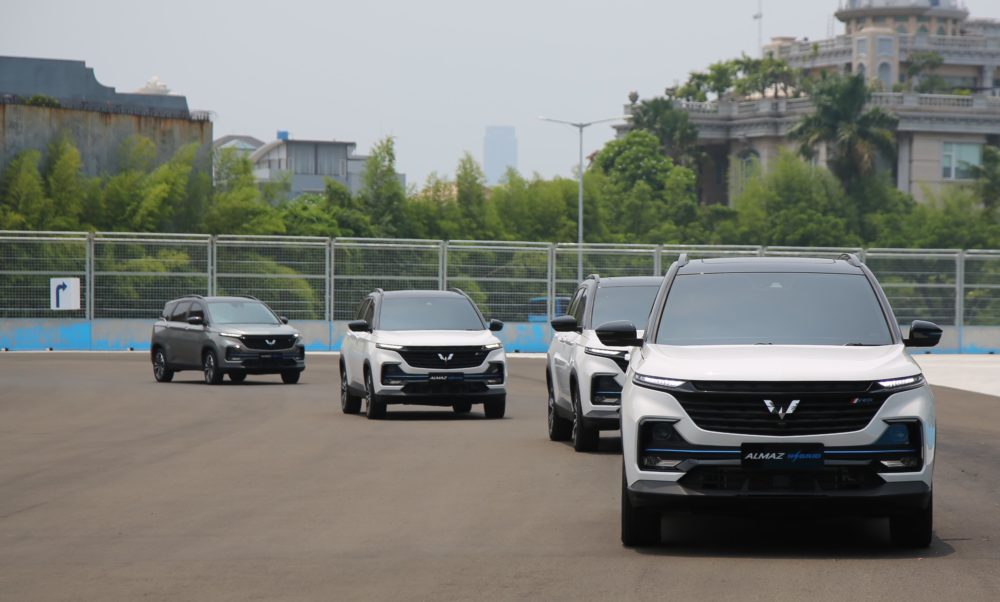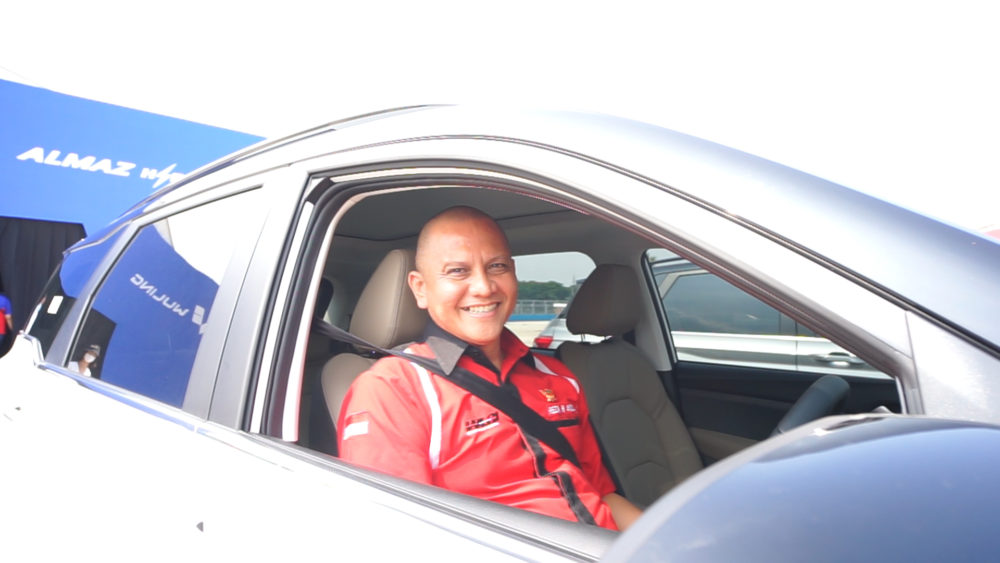 "I am delighted to be given the opportunity to try Wuling's first hybrid product. The performance generated by the hybrid engine is delightful and the acceleration is responsive. In addition, because it uses a hybrid engine, I feel comfortable because it has minimal vibration. This is suitable for driving with the family, besides that the use of fuel is also efficient," said Reza Husayny, President of WLCI.
In this activity, members of the Wuling community drove with the Almaz Hybrid which combines a 2,000cc gasoline engine and an electric motor supported by a ternary lithium battery. This combination delivers an impressive and distinct performance. Thanks to the application of the Dedicated Hybrid Transmission (DHT) it also supports smooth transmission shifts when users drive with this latest hybrid SUV from Wuling.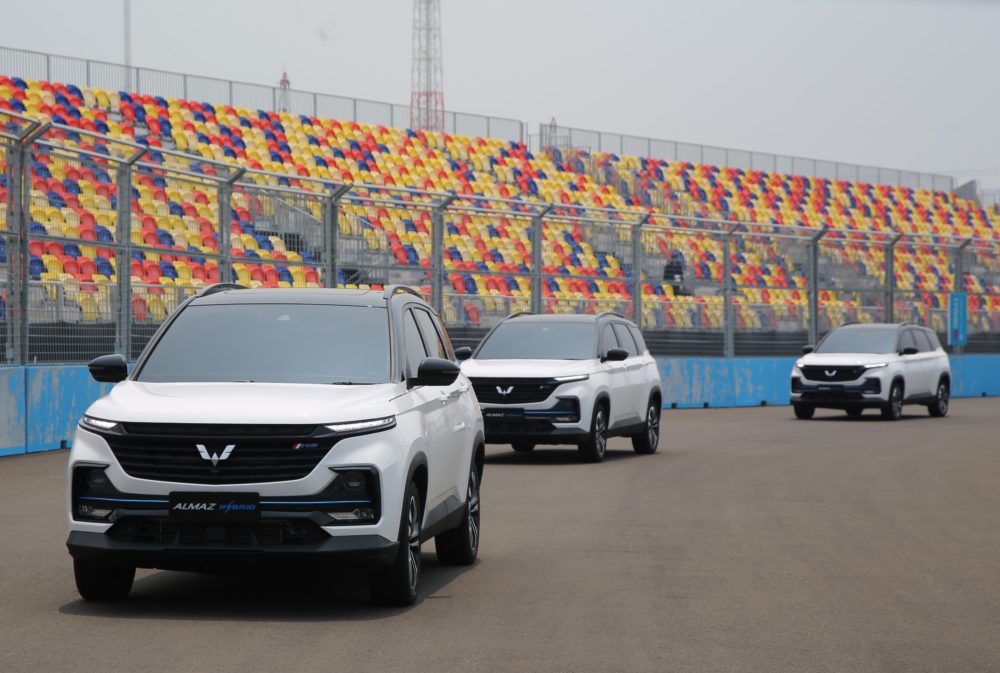 "When driving Almaz Hybrid earlier, the cabin is very comfortable and spacious. The seats are comfortable and have a premium feel because they use the beige color, as well as the dashboard and MID cluster which I think are cool and more modern. Very suitable for traveling in urban and out of town with the convenience it offers," explained Kuntarto, President of Cortezian Indonesia.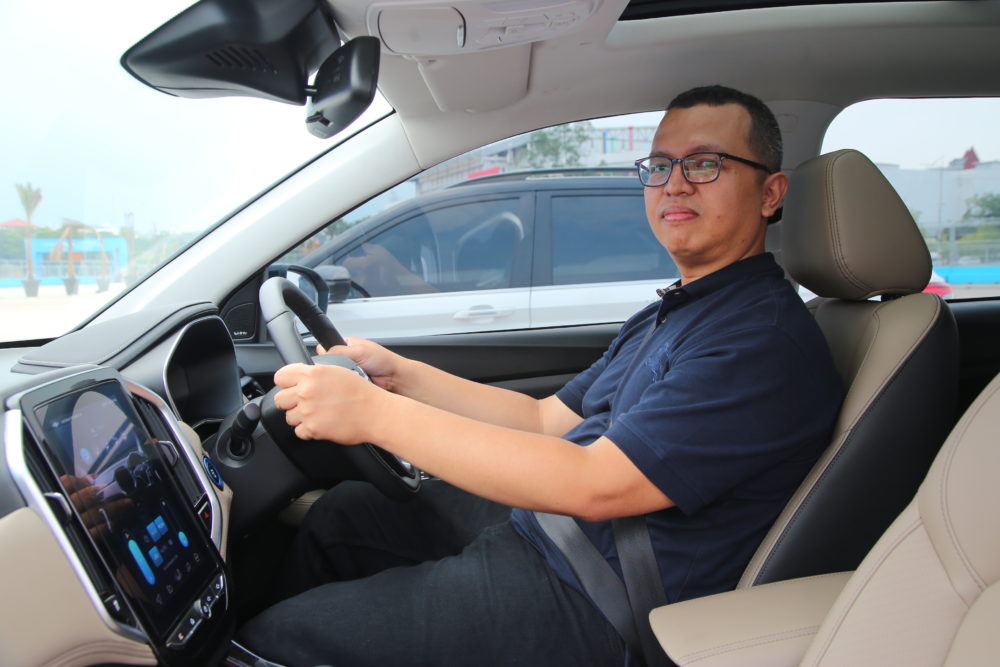 Almaz Hybrid comes with a premium feel with a touch of warm beige color and soft panels, New Design Transmission Lever, New Digital TFT Meter Cluster, a wide Panoramic Sunroof, and Luxurious Dashboard Design which adds to the impression of luxury and class. Community members can also experience classy driving in this spacious and comfortable cabin.
In addition to driving the car, community members also had the opportunity to feel directly seated in the cabin of Wuling's first hybrid product in Indonesia. Almaz Hybrid comes with new nuances in the interior through a luxurious warm beige color touch with black stitching and soft panels that further add to the premium impression. In addition, this SUV has a futuristic new transmission lever design and a New Digital TFT Meter Cluster.
"I appreciate Wuling for bringing various innovations in all product lines of the Almaz family, including the Almaz Hybrid. As an Almaz user, I am greatly helped by the existence of advanced technology that makes it easier for me before and during driving. I am also proud that Wuling never stops innovating, evidenced by the presence of Almaz Hybrid which provides convenience to consumers in the future," said Jerry, Chairman of WALI.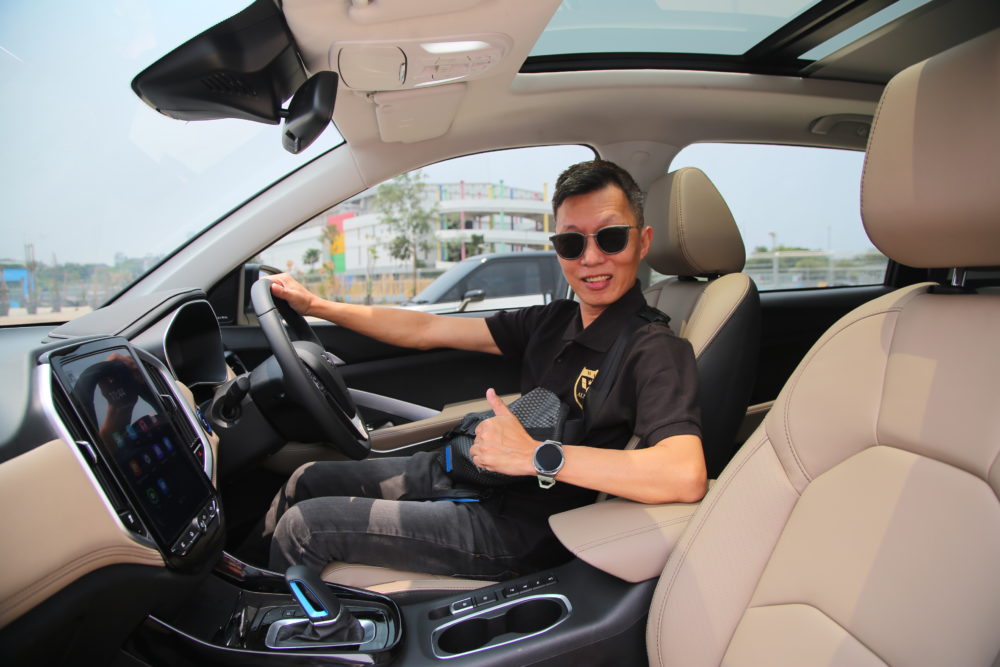 In addition to performance testing, community members also tried various driving technologies owned by Almaz RS. One of them is the camera and radar integrated into the Advanced Driver Assistance System (ADAS) active safety system. When driving with Almaz Hybrid, the community members activated the Adaptive Cruise Control feature which enabled the car to cruise according to the speed of the vehicle in front of it. In addition to ADAS, Almaz Hybrid is also supported by the first voice command feature that uses Indonesian, Wuling Indonesian Command (WIND), and Wuling Remote Control App technology via the Internet of Vehicle (IoV).